Home > Tutorials > RPG Maker VX > Simple Plants That Grow Back


Simple Plants That Grow Back

This is quite simple really. First all you have to do is choose a graphic and have it set on the ground. Below is a picture of the plant I am using for my game.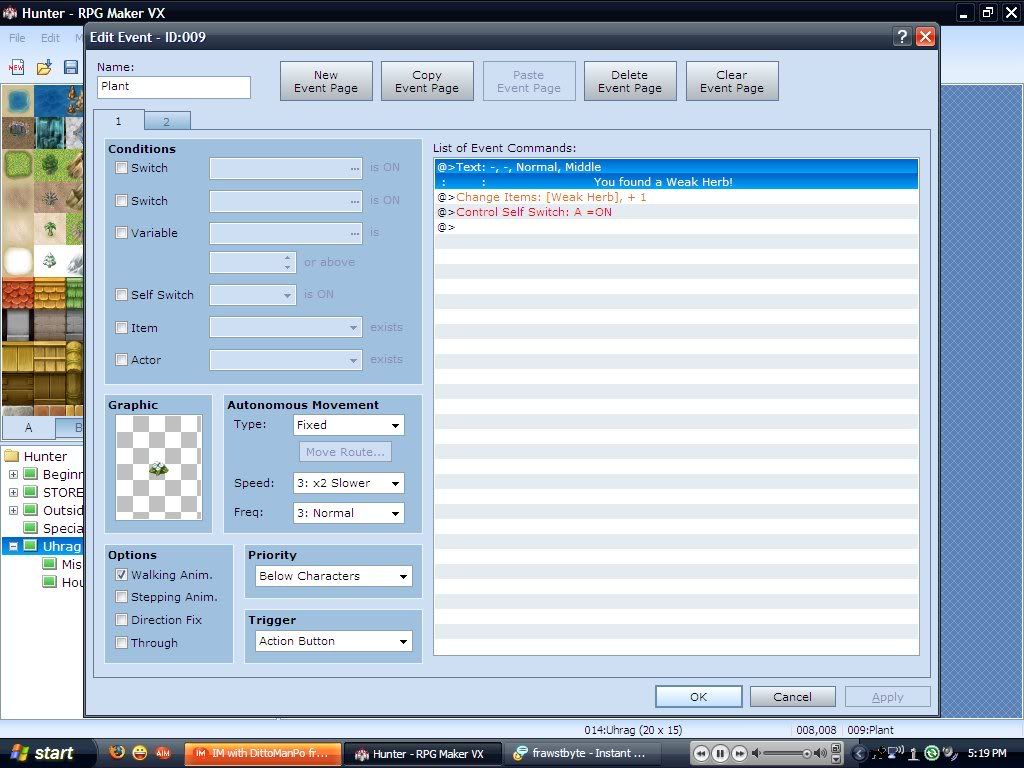 After you follow the events and such as seen on the screenshot create a new page and apply the events as seen on the screenshot below.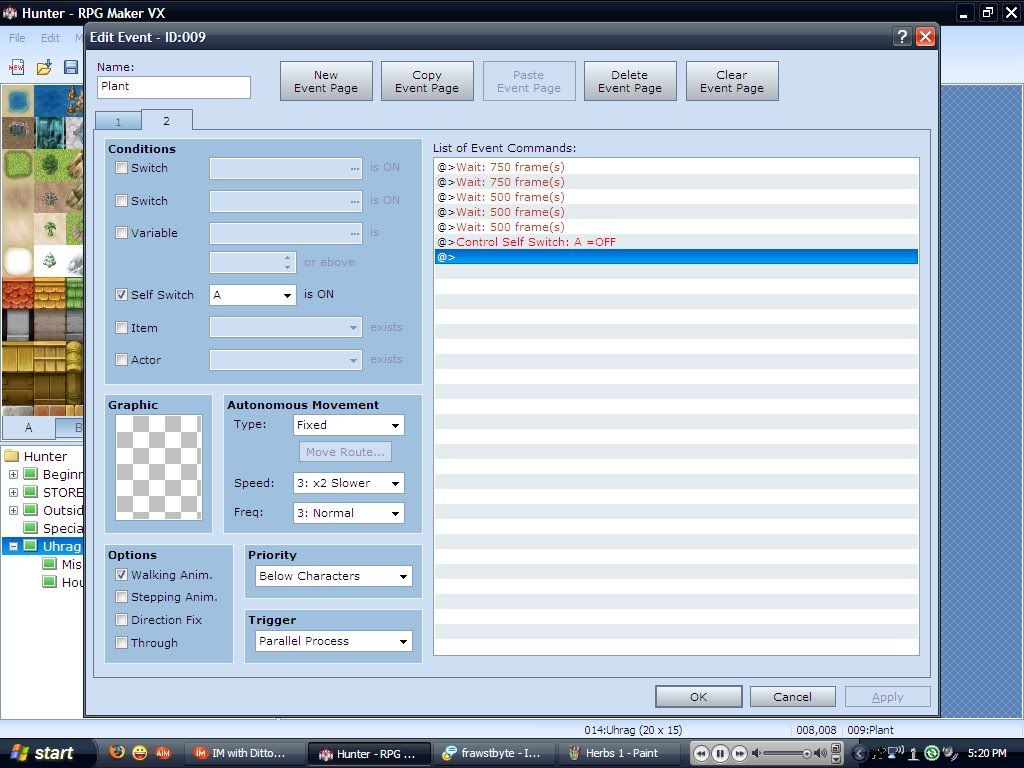 Customize the 'Wait' events to use make the time between when the plants grow back to your liking. Feel free to ask any questions! 
Details
| | |
| --- | --- |
| Tutorial: | Simple Plants That Grow Back |
| Date Listed: | 2008-06-02 |
| Author: | Kira |
| Total Hits: | 4856 |



Embed

Short URL:

HTML:

BB Code: