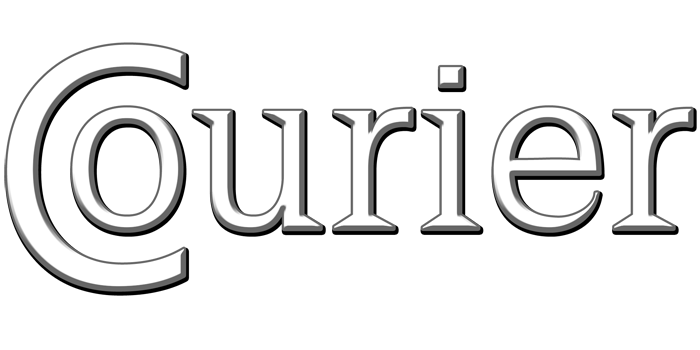 Courier is an RPG made with Construct 2 that lets you explore and interact with a large fantasy world. But you're not the sword-swinging hero, and you're not the mystic sorcerer. You're the peaceful Courier, making deliveries and helping all in the land. You'll traverse many towns, locales, landscapes, dungeons, caves, and much more delivering items for the characters in the game world. Along the way, you'll help them in their daily lives, influence their decisions, and unravel a plot to bind the Kingdom and cripple its outreach. This all takes place in a dynamic, ever-changing, ever-expanding world that always has new things to discover and new places to go.
There are two main modes of play in Courier. The first is
Story Mode
, where you'll deliver items, visit places around the world, solve environmental puzzles, traverse dungeons, and unlock the secrets of a sinister plot hidden within. Your decisions, along with the passing of time, will change the world and what its inhabitants do. Secrets hidden in dungeons will open new paths in the outside world, solving environmental puzzles can gain you access to whole new areas, and the main quest deliveries will help you delve deeper into a secret evil binding the Kingdom.
The second mode of play is
Route Mode
, where you'll try to beat your best time making deliveries to everyone in a town. You'll have to find your best route through these large environments to reach every mailbox with the most efficiency and the best time. But don't miss anyone--there are steep time penalties for missing a delivery! Compete against others' times and climb the leaderboards, or share your times with your friends to see if they can beat you. There will be a delivery route available in every major town so you'll always be gaining access to even more levels while you're playing the Story Mode.
By the way, you can play as either a male or a female.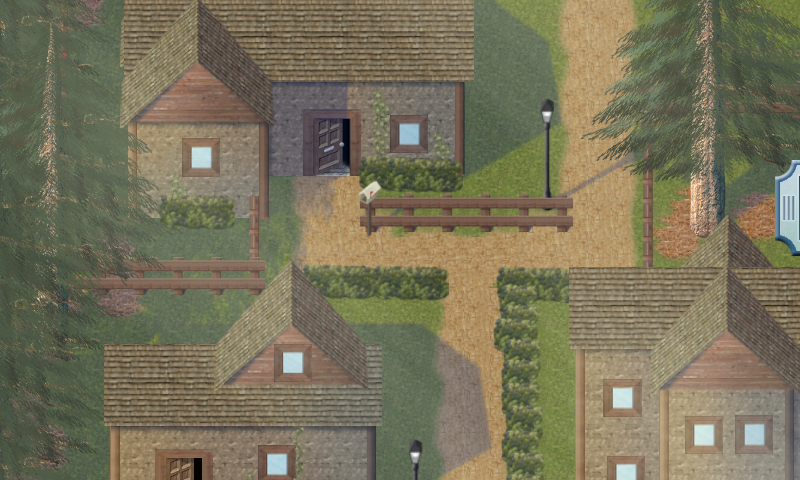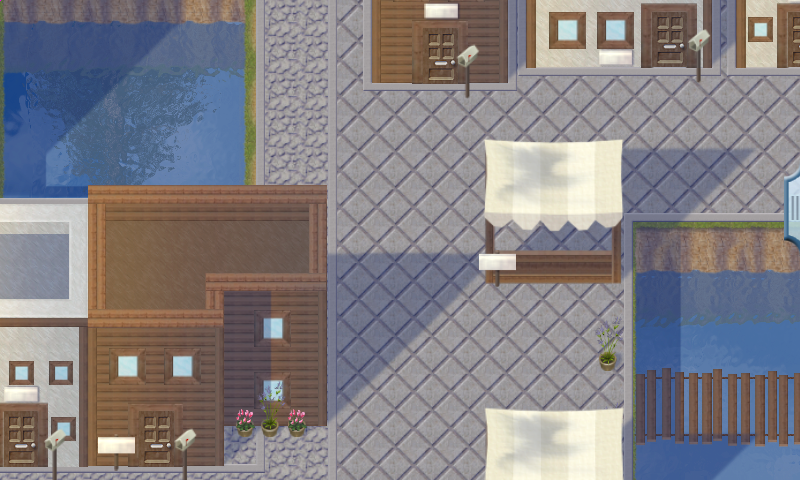 You start the game making your deliveries in a forest town, but the entrance to the town has been blocked off by a rockslide. Once it is cleared and you can get out to explore the rest of the world, you'll discover many similar events all around. Bridges have been knocked out, town entrances have been blocked, lifts have been shut down, and travel routes have been disrupted. Someone or something wants to hold back communication throughout the Kingdom, and it can't be for a good reason. Uncovering these paths lets you gain access to more deliveries to build up your career, and open communication can slowly be restored. But there still must be a sinister plot underlying these events, and that is your task to uncover.

Courier's entire design is based around the type of gameplay possible in a browser with HTML5. Two big issues exist with standalone applications: downloading and installing is a barrier to players, and players may not always be playing the must up-to-date version. HTML5 browser games can fix this, and in a far more efficient way than Flash could before it. You can log in anywhere and pick up where you left off (save data is stored off-site with your account), but you'll always be playing the most up-to-date version every time you log on. This means that the world can constantly change and be updated, and everyone will be able to share that experience. So events in-game could be independent of in-game triggers. NPCs can pack up shop and move elsewhere. Construction crews can build new bridges. New discoveries can constantly be made, and NPCs just might not be tied to the same boring dialogue every time you speak to them.
I plan on all in-game changes being reflected in the game world. For instance, before a new path opens up, you can see crews working on clearing a rockslide. NPCs or signs might mention new things to come or rumors they've heard. And then, you'll log in one day to find new content or places to explore. This also means that the game world can be ever-growing. At the start, the first town will be available to play--no need to wait. Once the surrounding areas are developed, the game world can open up and change around you, and this process can constantly continue. It doesn't have to get stale, and you can avoid the barrier created by client-based MMOs.
Being web-based means you can share your scores, findings, or even screenshots of things you've found with your friends and the world. Your single-player experience doesn't have to be a solitary one. A game about communication ought to encourage it! There will also be in-app purchases available for people who want to enhance their play experience, expand their abilities, or, in the future, change costumes. I also fully intend to have user-submitted costumes available for purchase so the users could make a benefit from the game, too. There is no need for greedy begging for money, and the entire story can be played out for free. That means no obnoxious flashing screens begging you to buy something. Treating your players with respect goes a long way. But bonus content and add-ons are available for people who want to boost their abilities.
Being web-based allows for some good opportunities for other games and teams. In-game billboards in non-annoying locations (but highly visible!) will allow a greater link with the community around. It can also be a very effective way for other games to reach discoverability with a targeted audience. Billboards will not rotate. So you can rent it for a month, and EVERY user will see your ad there, and can click on it to see your site. But, since they're built into the game world and not filled with flashing banners about unrelated content, users will be more likely to be interested in what is presented. Treating your players with respect goes a long way. And this can be a very helpful opportunity for other game developers as well as for the progress of the game.
I plan on fully supporting touch-based input, mouse+keyboard controls, and gamepad controls so everyone can play how they'd like, where they'd like. This is all wrapped up in an efficiently-built, visually-appealing world with high-level professional music.
Look for more news in the coming weeks!
All resources are created from scratch by me.