So yeah, decided to start posting random things I am doing for your harsh judgements! I've started off by trying my hand at some bigger sprites. My first one I've done so far is this one: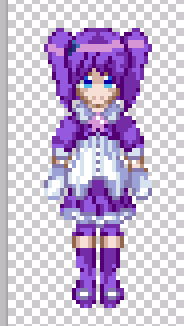 I was trying to capture the same image as this:
Image Inside!
Which is a drawing Dragoncookie has done for one of my RP characters. So yeah, basically I'm looking for feedback, did I compare it well, was it shaded nicely? Did I capture everything? Improvements? Insults? Jeers? Er...perhaps not those last two.