Kingdom 2 Caligula
Genre: RPG
Engine: RPG Maker VX ACE
Story
Kingdom 2 Caligula is the 2nd game in my Kingdom series, we take a even more in depth look at the roman world. In Caligula you will see all the hard work from Kingdom but in a world more then twice the size. As our game starts you take on the role of the young emperor Caligula as he starts his life as the the ruler of the known world. By her brothers side we have the lovely Drusilla, which adds to the cast of historically accurate cast. For the first time ever see this story told in its true light based on historical facts. You will follow Caligula and his party on many of his crazy historical adventures, from the Britain campaign to his war with the sea god. No more spoilers!
Characters
Caligula- Little boots, the young emperor of Rome and one of the most misjudged characters in history. Caligula cruelly uses his spear to punish he enemies, of which he has many.
Drusilla- The young and beautiful sister of Caligula, some even say his lover. The divine Drusilla uses a staff and healing magic.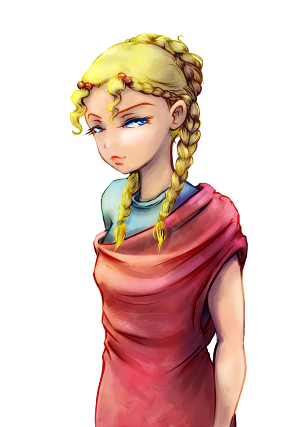 Naius- Praetorian guard and protector of the emperor. Naius makes sure to keep the emperor alive so that his purse stays full of gold. Naius keeps his blade sharp for any occasion.
Lucca- Servant of Drusilla, while considered a slave, she is considered a friend to Drusilla. Uses harmful magic.
The game is currently 20% complete.
Screenshots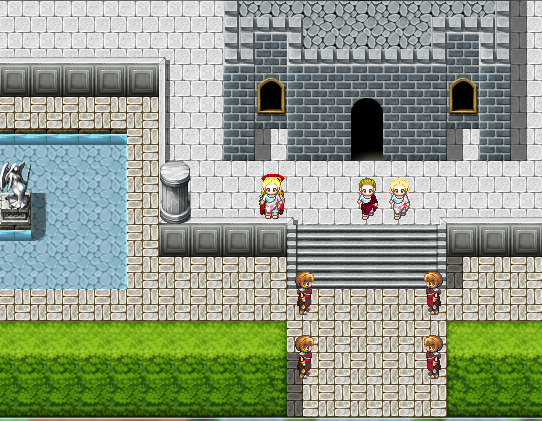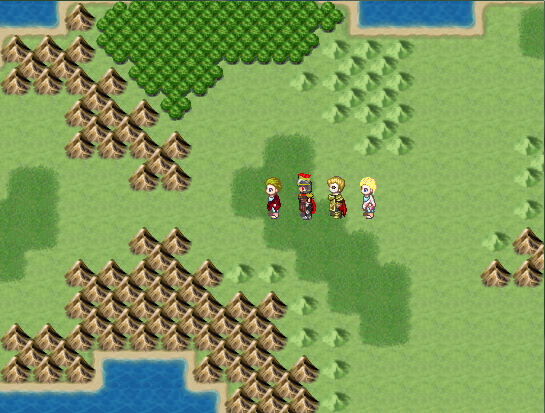 Features/scripts
The game uses Victor Saints animated battler and map battler scripts.
Recruitment!
As many of you know I already have one game under my belt, "Kingdom" A commercial game I made for XP, I have also made the Kingdom graphic novel and now I am making my next commercial game and I am looking for a few skilled ppl to help me make it. I intend to get funding for this game just as I did for Kingdom, so if you guys are looking to join a professional team that has had success in the past then this might be the team for you. All profits from funding will be divided between the team members as payment for services done. And if the game gets sold then there will be royalties. Now let me introduce you all to my current staff of skilled individuals.
First of all I am most happy to say that Kingdom 2 now has voice overs! By two of the most skilled VA I have ever met.
CREDITS
Male VA- Martin Lis
Female VA Alicia Idalis
Events Shadowval, Lato
Scripts Victor Saint
Mapping Shadowval,BrettUltimus, Clord, Lato
Pixel work, Lato, Stalin
Music NONE at this time.
We also have a skilled character artist!
Tyliea Spero
And our Kingdom advertising specialist which designed the Kingdom shirts and CD cover
Stalin
As for me I am the lead story writer as I know history and I am also the lead sprite artist.
NOW, the positions I need filled are as follows.
Composer- I need someone to make background music and battle tracks, I have worked with a few of you guys here, you know who you are and I hope to work with you again so lets see it.
Mapper x2 - I am not a expert in VX ACE mapping so what I need is 2 skilled mappers to make maps.
Eventer- I need someone skilled in events to add some spice to the game.
Writer/spellchecker- I need a 2ndary writer to add to and proofread/spellcheck the story/event text.
If there is anything I left out I will update.