HEY GUYS
Alright, so I have noticed there are several event's for items that do this sort of thing (been looking all weekend). But I am working on a taming skill, rather then Item. I would love a step by step walk through how I can do this, as I can follow those best.
Basically I have this on the go right now: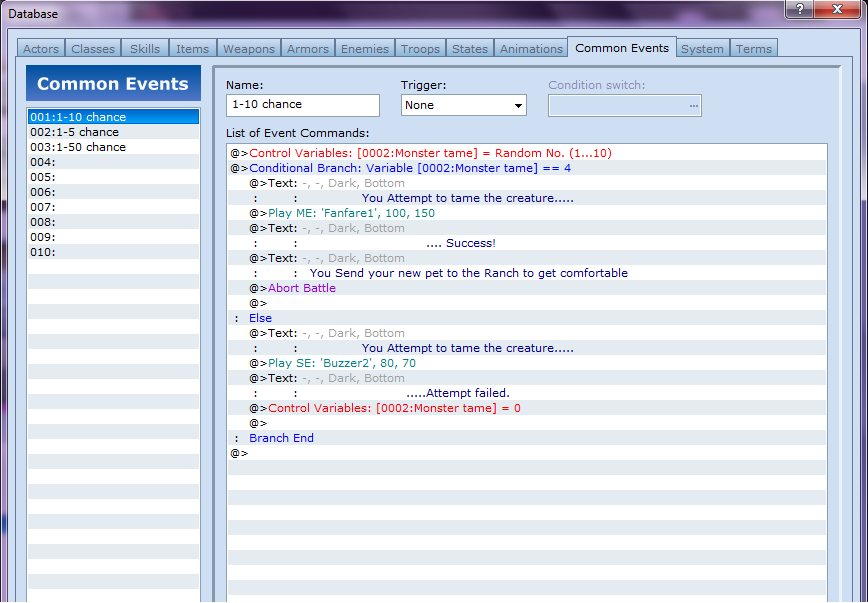 Only problem is, that once it ends battle, and you have successfully tamed the creature..... I don't know how I can make it recognize the type of monster that it has caught without doing it for each one, which would not work with the common event Pictured above.
As it does not go into your party right away, it is instead, sent to a ranch where you may call on it later, I need something that will turn on a switch to have a creature appear when you go back to the ranch.
This is the skill I am using for the tame. As you can see I am using a Common event. Will I have to change this or??

Please provide a step by step... So many posts just say "Oh, you just do this, this and this"... And then Im suddenly lost again XD.


Thanks for your help.