Blessed Eternia - Gaiden (Updated)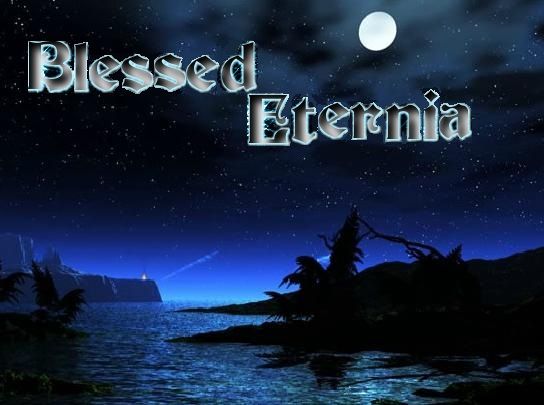 Platform- RMVX
Story
Twenty-two years before the opening of the story, a terrible war was raged between two immortal kings. Chiran, the king of Shadows and Camalain, the king of diamond. This war raged for many years and it seemed that Chiran would come out the victor as he had somehow obtained the power of Blessed Eternia. This crystal was said to be the source of all magical power in existance and Chiran used it's power to quickly bolster his armies. When all seemed lost a small group of mortal heroes invaded Shaddowval, the capital city of Kulmore and brought down the mighty King of Shadows. It is unknown exactly what happened that day, but one thing that is well known is that Blessed Eternia exploded from the corruption of dark magic, it's pieces scattered around the world.
A small group of unexpected adventurers find themselves seeking the shards of Blessed Eternia while avoiding the suddenly re-emerging armies of Kulmore.
Characters:
Screen Shots:
And More Screen Shots Here:
http://s1081.photobucket.com/albums/j355/Shaddowval/
(To avoid being spammy)
Features
Leongon's Skill Tree of Awesome Script,
RPG Tankentai Sideview Battle System Script 3.4e
Yanfly's Victory Script
Yanfly's Core Script upgrade
Yanfly's Battle Stats
Yanfly's Status Upgrade
Yanfly's Performance Script
Munkis' Bestiary
KGC Steal Script
Shanghai's Passive Script
And many more listed in the credits...
Download:
Updated Demo Download
- One thing to keep in mind, I had to separate the audio file from the normal file to allow compression, you will need to move the included audio file into the main folder after pulling everything out, this will prevent any errors you get about the music.
Additional Information
Progress
The game is still in it's infancy, the story is developing at a nice pace, and quite a bit of the back story and game play get developed in this demo.
Game play Time
Roughly 5 hours of game play time.
Known Errors
None, please point out any you find.
Credits
Leongon's Skill Tree of Awesome Script,
RPG Tankentai Sideview Battle System Script
Yanfly's Victory Script
KGC Steal Script
Shanghai's Passive Script
more listed in the actual game credits...
Notes
I believe this will be the final demo update until the game itself is finished, but that depends on how long the game ends up being and how long it takes to finish. This update has a major overhaul versus the previous version as well as an additional several hours of game play, this does mean that any previous saves must be started over, but much more content was added to the beginning and should be interesting to play through again. I gladly accept criticism, so please post here or pm me with any changes or likes/dislikes you have.
Just to let everyone know, I'm not really working on this at the moment, it's based on my pathfinder game I am running and the dialogue is based on what my players say. So, as you can guess, everything is moving pretty slow. I doubt I'll have this completed for some time, which is why I started a second project. I am still willing to fix any problems this has, so if you find any, feel free to pm me. If you want to compliment or critique you can feel free to do that here.