These characters r based on their characteristics, personality and how much sex appeal I think they've got, that's all.
No.1
- DOA Babes (From the Dead or Alive series)
This is why they're the no.1 video game babes of all-time, these girls have been around since the psone days. They've had alot of video games throughout the years - mainly beat 'em ups, but let's not forget the squirky and charming volleyball games and DOA: Paradise for the PSP and DOA: Dimensons for the 3DS.
No. 2
- Ada Wong (From the Resident Evil series)
She's a pretty woman, isn't she? She first appeared in RE2 for the PSone and we have not seen her since that game, she did eventually came back in RE4. She looks good in her red dress from RE4, when that game gets re-released, she'll look even better in HD resolution, that's why she's no.2.
No. 3
- Jill Valentine (From the Resident Evil series)
The mother (or queen) of all Resident Evil games, there's no stopping this woman. She first appeared in the first PSone classic RE1 and she made a guest appearance in Marvel vs. Capcom 2, would you believe. She's back again, armed and ready for RE: Revelations for the 3DS.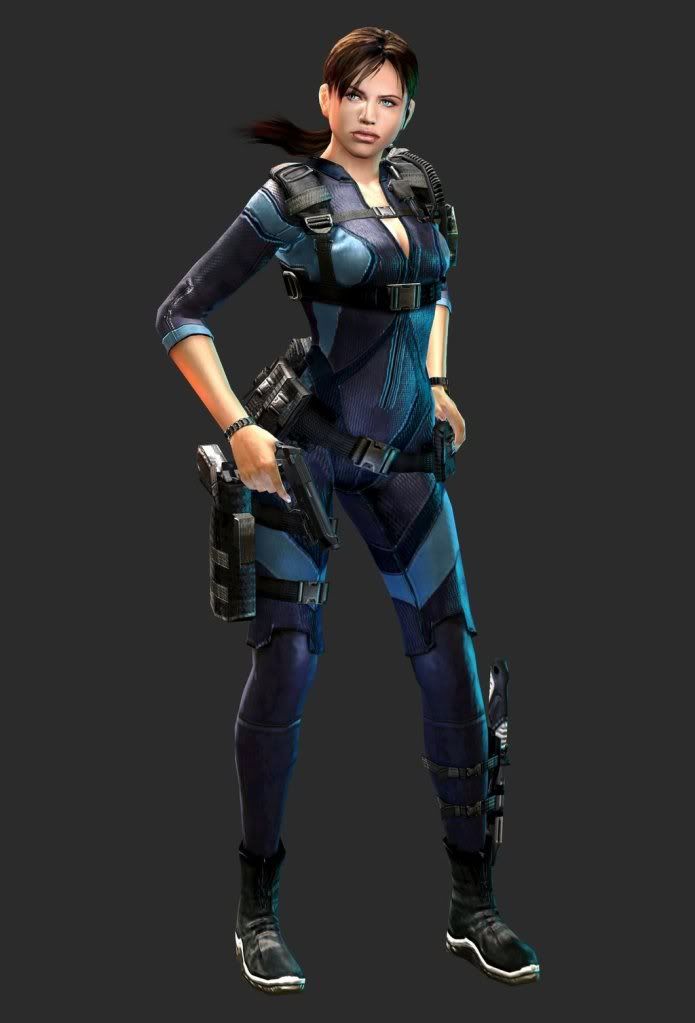 No.4
- Anna Williams (From the Tekken series)
The arse-kicking sister of Nina Williams from the Tekken series and she appeared in all the tekken series. You would expect she'll be no.1, but no. I know she shows alot of sex appeal, but she doesn't stand out to me than the ones above, but she comes close enough.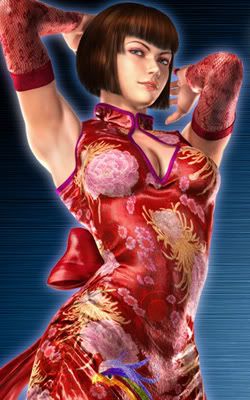 No. 5
- Chun-Li (From the Street Fighter series)
The spinning bird kick chick from the Street Fighter series and she seriously does kick arse. Why isn't she in the top 3 I hear you say? Because she's not attractive enough, all that arse kicking has taken that away from her, that's what I think.
No. 6
- Boobie Lady (From BlazBlue)
U know why she's called boobie lady, don't u? Her chest stands out from the rest of her. It's not enough, so that's why she's no.6 on the list.
No. 7
- Reiko (The Face of Ridge Racer)
The queen of Ridge Racer and she's been around for a very long time, I wonder if she'll be back in the newly announced Ridge Racer Unbounded. The reason why she's no. 7 is because we don't see enough of her, If she did, she probably would be in a higher place.
No. 8
- Lightning (From FFXIII)
She made be the best character and she was chosen to be in Dissidia 2, but that doesn't mean she deserves a higher place. She's a moody girl, so that's what let's the side down of her. Let's see if she scrubs up in FFXIII-2, she already looks good in her amour.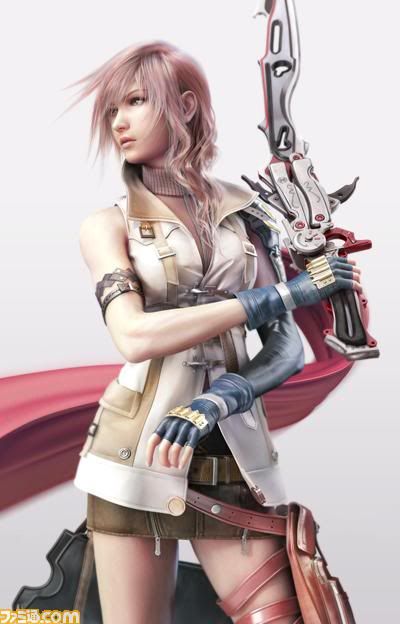 No. 9
- Lara Croft (From Tomb Raider)
I know what u thinking, the massive boobed heroine should be no.1 and I agree. She appeared in more games (coming 2nd after Chun-LI) than anyone on this list, but she doesn't appeal to me that much. I know everyone else loves her and I bet some people would like to give her a quick one, but not me. I still like her and I'm a fan of Tomb Raider.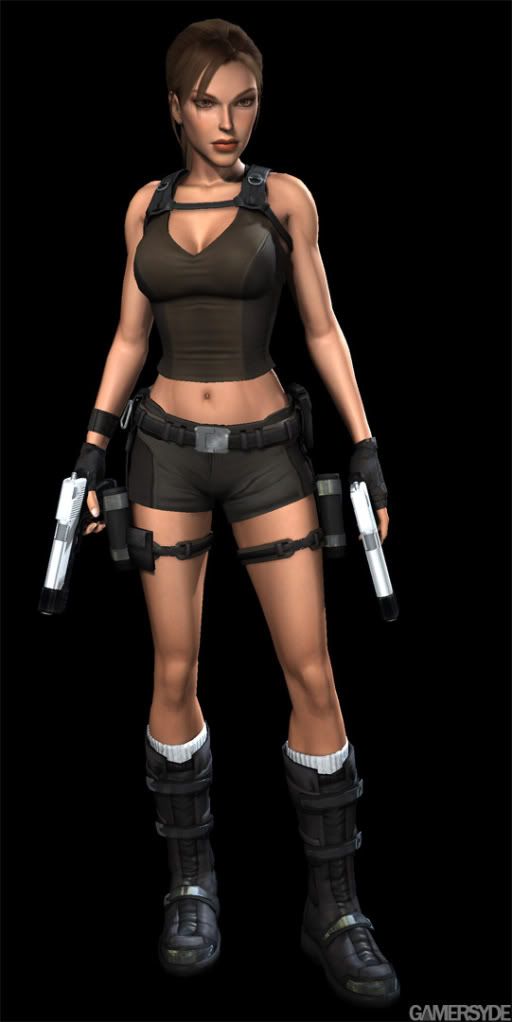 No. 10
- Aya Brea (From Parasite Eve)
This is a woman we never hardly see. She first appeared in the Psone classic and then she came back for a sequel. After that, she just disappeared and we never saw her again. That was years ago and she came back in 2011. That's not the reason why she's at no. 10, she's just not really a popular character.
There we go. What do u all think and what r ur top 10 female video game babes?
I've opened a poll, so people can now vote. The poll closes this sunday and the babe with the most votes wins. I'll open a new one when this is done and the results will be showen here, so get voting.
Last Thursay's Poll - Who is the most sexiest DOA Babe? Winner - Kasumi