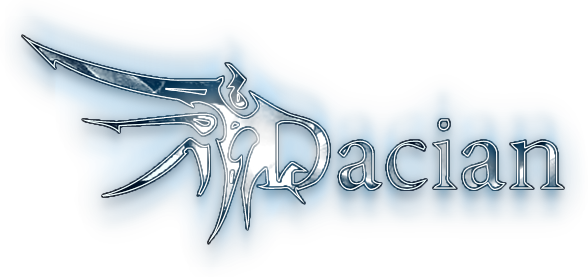 This project will act as a stand alone demo for my main project entitled Cry of The Dead. Story adapted from my novel Cry of The Dead, a dark fantasy.

In a world saturated with superstition, doubt and fear, one man must face his future before he can discern his past.
Unable to harness full control of the elemental power that flows through his being, Dacian emits accidental bursts of magic at inopportune moments. These moments typically arise when he has become enraged. As such, his adoptive parents have sought to hide his abilities; but their efforts have proven to be in vain. It has always been known that humans cannot use magic, as such, Dacian is an oddity; there are many that fear him, but there are those that revere him.
The winds have changed, and danger lurks on the horizon. Something has begun corrupting the minds and bodies of living creatures; and it's spreading rapidly.
In order to discover his true self, Dacian must learn to control and wield his magic properly.
Setting:
Village of Mori located in the world of Valkyr (Val-kay-ear). Mori is a sleepy village tucked into a cove, protected from the ocean by a large barrier reef. It's beaches are a tourist hot spot. The natives that inhabit Mori follow the ways of their ancestors. The village itself does not utilize money but rather a trade and barter system. Due to the high amount of travelers and tradesmen, a few of the local shops accept currency, which is then used to import goods. Otherwise, all food and necessary goods are split evenly between each household.

Common Lore:
"Many ages ago, Valkyir was carved from the cosmos by the Old Gods. Their breath became the air, their bodies became the earth, and their tears became the water. From their gifts, came life. Plants, animals and all sorts of wondrous creatures sprung forth unto the land. Before the Gods began their eternal slumber, they bestowed gifts unto the most precious of their creations.
Humankind were given courage, determination and intellect. Elfkind were given intimate knowledge of divine magics and taught to shepherd the souls of the departed. The Sheikh were bestowed with powerful mastery over the elements.
Once their energy had been fully spent on creation, the Gods slumbered, leaving their children in the hands of Njoror, God of the sea.
It is said, that the people of Mori were born from Njoror. Initially we were as fish, living entirely below the waves. Slowly we began venturing into the land where it was discovered that we could breathe the air. Njoror became enraged at this discovery and cursed his children with the bodies of humans, thus rendering us unable to swim with the skill and ease we once did. Over time we adapted to the land and embraced our new home.
Mother Earth welcomed the new comers and bestowed unto us knowledge of the elements and mana. Although the ocean is not prominently our home, we've retained the ability to breathe underwater.
Regular ceremonies are held to appease Njoror and assure him that we have not forgotten our father."
- Odakota Ravenwind
Elvish lore:
A prophecy was born that spoke of a time of much terror and death, an unspeakable evil that would blanket our world. Many lives would be lost, entire species obliterated; history erased. Two divine races, created by the Old Gods themselves, would turn on each other in a bloody war. One would utterly betray the other, bringing a time of darkness to our realm.
It was said that our only hope would be a divine child. It was our task to find this child, to shelter them; protect them.
We have failed...
***the Elvish Lore references Cry of The Dead***

Dacian
(Day-Shan)
Age: 24
Height: 6'4"
Weight: approx 160 lbs
Class: Shadow Mage

Elements: Shadow, Electric, Wind.
"I just want to be myself."
Bio:
Adopted by the Blackfoot family. He was found wandering on the outskirts of the Ebon Glade, a cursed forest, when he was just a baby. Uncertain of his exact age or birthdate, the family celebrates his 'adopted day' rather than a birthday. Many villagers believed him to be a bad omen, especially with the powers he possesses; but there are many that feel he's destined for greatness.
Typically keeps to himself. Spent the vast majority of his childhood with his adoptive brother Keith. The two quickly became synonymous with mischief, mainly due to Keith's clumsiness. Unable to breathe underwater like the other natives, he and Keith concocted several ideas and inventions in order to help Dacian breath underwater. Most of their attempts failed miserably; one attempt resulted in Dacian's near drowning and has instilled a deep fear of water that lingers to this day.
The son of the village elder, Mikasi (Mee-kah-see), and his group of friends have always been Dacian's main antagonists. In order to escape from them, when he's not working at the inn, Dacian enjoys visiting a nearby oasis that has always held a unique draw on him.
Keith Blackfoot
Age: 24
Height: 6'2"
Weight: approx 185 lbs
Class: Tribalist


Elements: Physical.
"I will protect her with my life."
Bio:
Headstrong and clumsy. Has always been very protective of his family and friends, and is quick to intervene if he sees anyone harassing Dacian. Disapproves of people that make quick judgments of people, based on their outward appearance. Trained as a Tribalist from the time he was 11 and became one of the youngest teachers, mentoring other young Tribalists in the arts of the beast and blade. One of the main creators of the Beastial Aspect training that is now incorporated into Tribalist training.
Has a major weakness for sweets. If he's protective of family and Dacian, he's definitely over protective of his baby sister, Naomi.
Is the only one of the three siblings to have ventured far from Mori, typically on training missions or accompanying travelers safely across open territory. Deeply concerned by the amount of animals that have become increasingly aggressive over the years.
Naomi Blackfoot
Age: 19
Height: 5'9"
Weight: approx 135 lbs
Class: Mana Binder


Elements: Physical
"I don't understand, why all the fuss?"
Bio:
Naive, pleasant and outgoing. Shed her youthful shyness in her mid teens, and is attempting to embrace the woman she's becoming. A talented Mana Binder and adept in combat, although there's not been much opportunity for her to prove herself with Keith getting in the way. Spent most of her days lazing around the underwater gardens with friends, or toiling away the evenings on the beach enjoying the sunset and the sound of the waves. Longs for adventure and to prove herself to be a strong and capable fighter in the eyes of her older brother.
Excitedly awaits the Ceremony of Mana which will mark her graduation from an adolescent to a woman, and regarded as an adult by their tribe. She's trained for this day for the last 5 years, working hard to hone her abilities.
Harbors a secret that she's not told a single person; one that she fears could shake the foundations of her family.
Tribalists and Mana Binders
Features
PTB (press turn battle) combat system:
~ exploit your enemies' weak spots and earn extra turns in battle
~ put status ailments to work and launch combo abilities **
~ battle unique items to assist during combat
Hidden Items:

~ explore the world and discover hidden items
~question mark indicator to tell you you're close to a hidden item
Skill leveling:
~seek out training from scholars located in schools or libraries to increase the level of certain skills
~purchase scrolls to level up skills when you're unable to find a scholar
~increasing a skills' level will lower costs, increase damage/healing, increase accuracy etc
On-screen enemies:
~no random 'invisible' encounters
Frontview battle system with player and enemy battlersCustom Sound track Custom Sprites

Table of Elements breakdown

I mentioned earlier combo abilities.
Each characters' skills is broken down into 3 tiers.
Base skills.
Combo skills.
Rage overdrive skills.
Base skills can be leveled up at schools and libraries or with scrolls. Some of these skills also inflict status ailments against enemies; once an enemy has been inflicted with an ailment, the combo skills will become available.
Generally combo skills hit harder/more often. Most require enemies to be inflicted with a certain ailment (such as paralysis), but some (very few) will not.
Keep in mind however, that your enemy can exploit your weaknesses as well.

***still in graphical development stages, Mori is the only place currently mapped***
Mori:

Original soundtrack by:
Zackwell
Game logo and topic headers by:
ZackwellSprites:
Literarygoth
Scripts:
~Originalwij
~Yanfly
~KGC
~Omegas
~Synthesize
~BulletXt / Kylock
Sprite Templates:
~The Panda
Tilesets:
~Mack
~Lunarea
~Celianna
~Haisennman
~Enterbrain
Faces:
~Literarygoth & HK Project
***if there's someone that I've not mentioned in the credits, please send me a pm so I can update and credit appropriately***
General Support:
~MarianFrae ^-^
~Zortik
~Ereth
~Harryb412
~Zackwell
Please support Project Dacian! Choose a support bar:



***Still a work in progress***