Well I don't know about you but I have done a lot of character design for my games. One thing I hated was always having to edit the database and looking back though my notes to see stuff about my character. Well as a little project coded in c# the Rmxp and Rmvx store will allow making your character and storing there information so much easier.
As of right now I have some base code but I am still working on the layout of the program.
Here are some screen shots
Main Screen
Here is the new character screen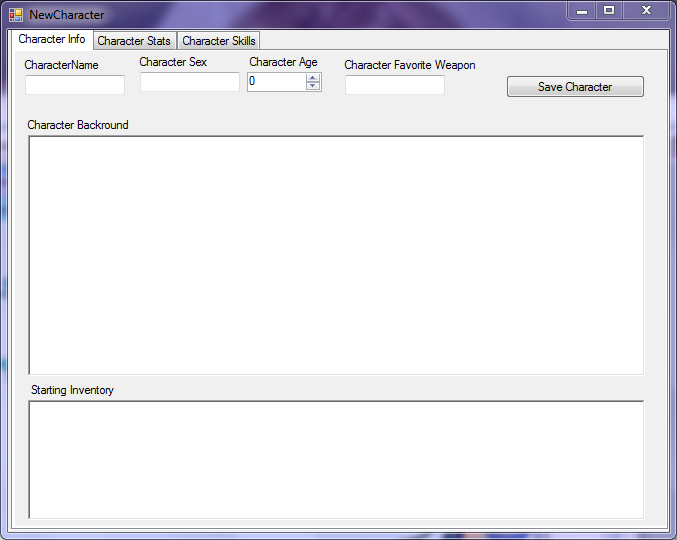 And here is the Character Stat screen where you can enter your characters stats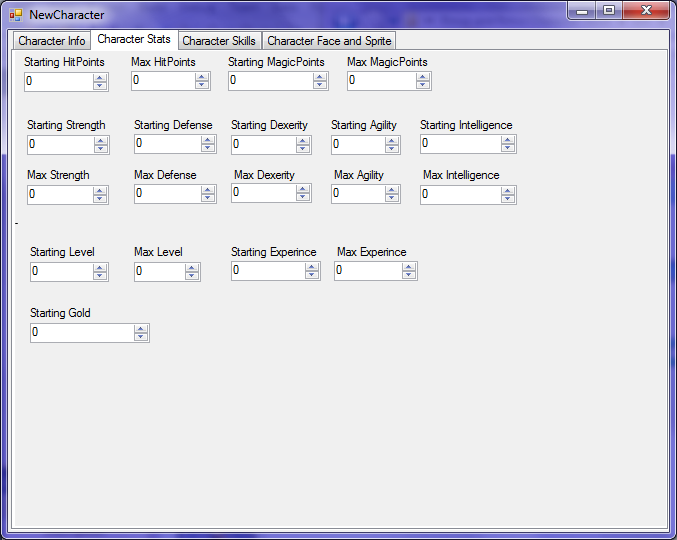 Ok well I hope you stay tuned to this topic cause I am going to try and have this out in less then 2 weeks.