I'm not sure where to post this so I'm gonna post it here
Well, i was experimenting with Microsoft Excel. So I decided to make a damage calculator for myself. I'm going to share this so that some of you who are tired of doing test battles won't have a hard time.
Here's a screenshot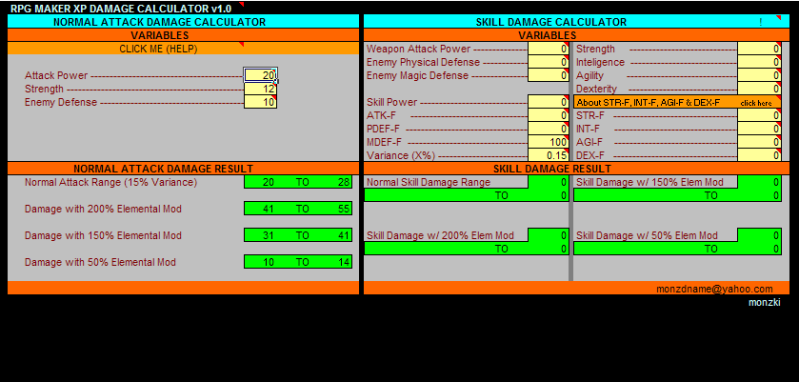 Here is the link
http://www.megaupload.com/?d=HC72C6GA
This calculator is composed of a Normal Attack damage calculator and a Skill Damage Calculator
Hope this helps
This is probably more suited to theory and design. DH.