Sliding Menu
I'm not good with names no...
Version:
1.0
Author:
Stripe103
Date:
June 1, 2010
Version History
Here comes another menu that I've made, but this is looking better.
Instead of having everything in a static page this script slides the windows in.
It is easier to test so download the demo.
Sliding windows
Background continues if you want
Background fades to desired color
Screenshots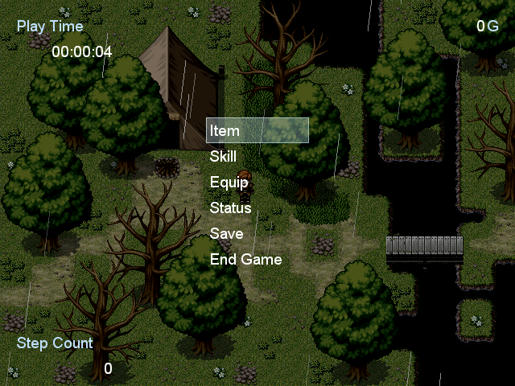 Instructions
Just put above main and below the default script and you are ready to go!
Oh and the configuration is in the top of the script.
Script
Stripe103 for the menu itself.
Kread-EX for making his "Graphics Slider".
If you have any questions, post in this thread or PM me as always.
Known Compatibility Issues
None for the moment. Post if you find any.
Making the item, equip, skills and maybe the save screen sliding as well.