Zeriab - and other people keep saying that you can't use RMXP default encrypter with projects bigger than 128 MB. Strangely enough, I just tested with a 452 MB project (375 MB in the rgssad archive itself and the rest in the Audio folder) and it works.
Apprently, it just splits the self-extracting archive into several volumes. Like that: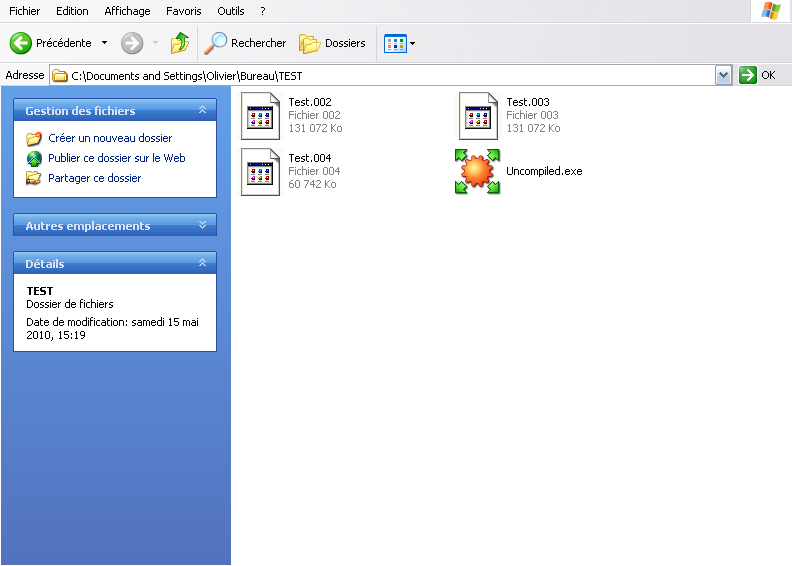 But effectively, normal extraction (by double-clicking) doesn't work and I had to use 7Zip to do it. Well I guess WinZip or WinRAR could work as well.
Don't know if this will help anybody to know that, but I thought I could at least share.