I'll skip to the chase. My problem is the circled content below in RPG Maker VX: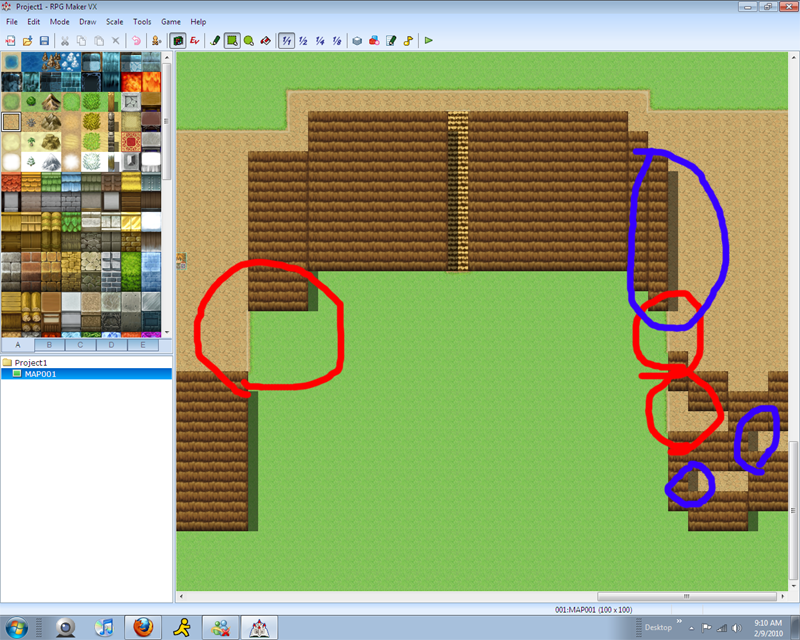 What I'm trying to do is create a village on the side of a mountain, so that as you travel further back, you go higher and higher. But you see, I'm having some trouble keeping the levels separate.
In the red you see that you can go from one level to the next in the bat of an eye, there's no way to stop the player from skipping the stairs and going up 80 feet in an instant..
In the blue, we have the other issue, that being that the cliff on a lower level is projecting its shadow onto the cliff on a higher level, which kills depth perception.
I dunno. I suppose I'm asking how to render a cliff-like setting? It was so much easier in earlier versions of RPG Maker. ><