Ryex's Collapsing CMS
Authors: Ryex
Version: 2.50
Type: CMS
Introduction
As many on you know I have been working on a fully animated CMS that takes advantage of the collapsed CMS's layout. this is the result. a visually appealing and space efficient Custom Menu System.
Features
Gradient Bars for Health, SP, and EXP that lag less through entire menu
Fully Animated
Map as background
Every menu is designed to fit in a smaller area so as to show the map and provide a more flowing feel
Icons in command menu
Small only visible when you need it actor select menu
Options menu with BGM/SFX volume change and Plug-In capability
[hr]
Screenshots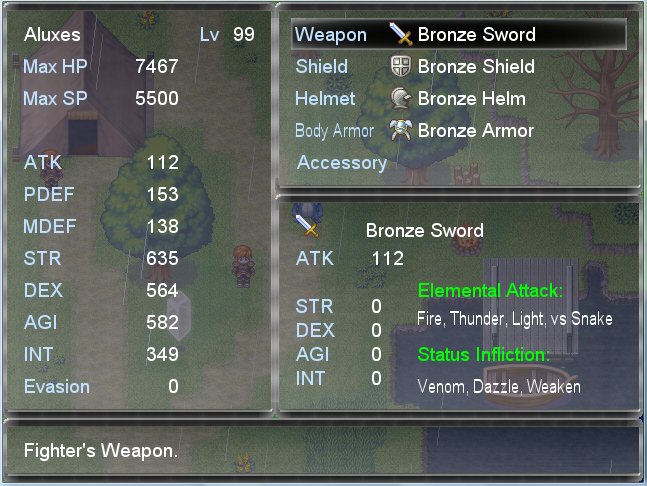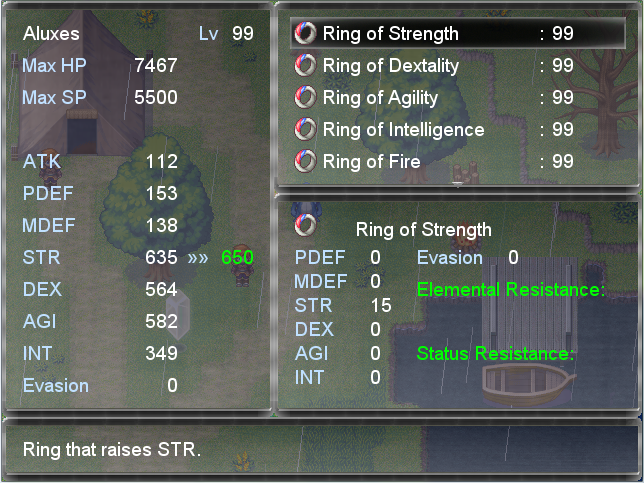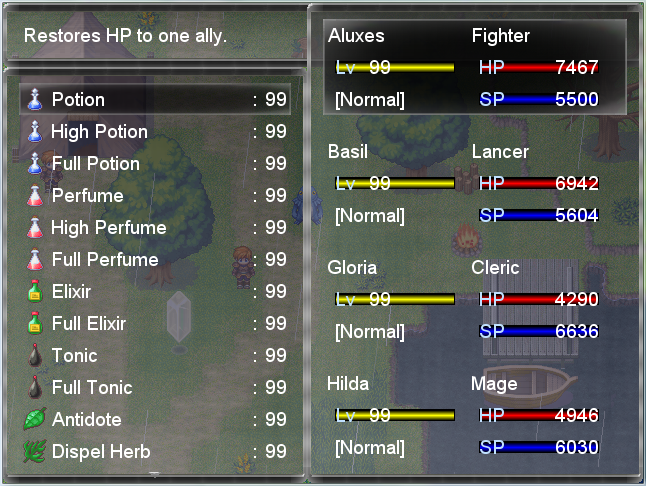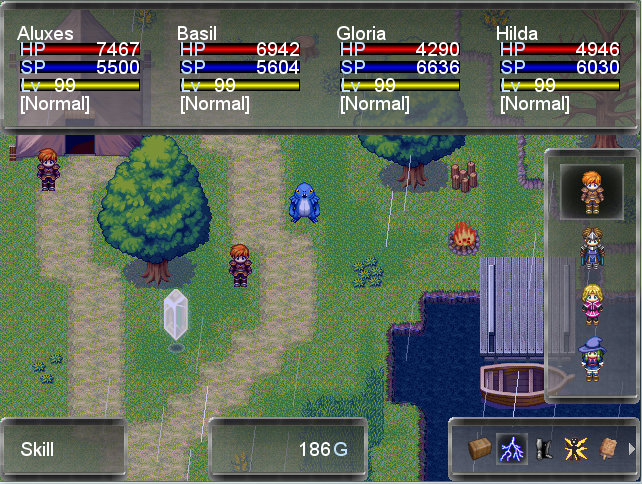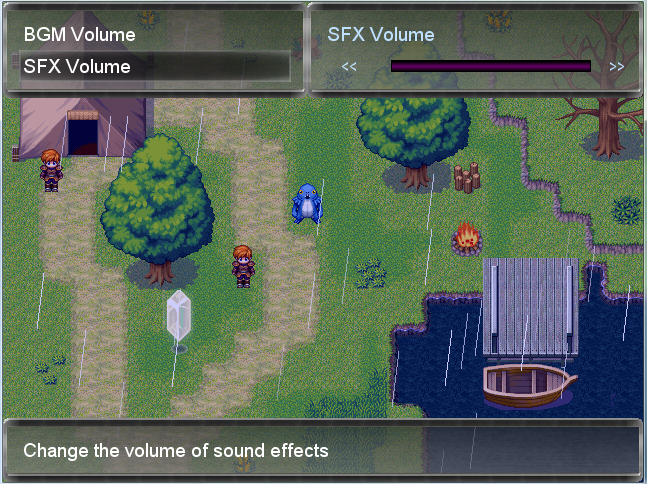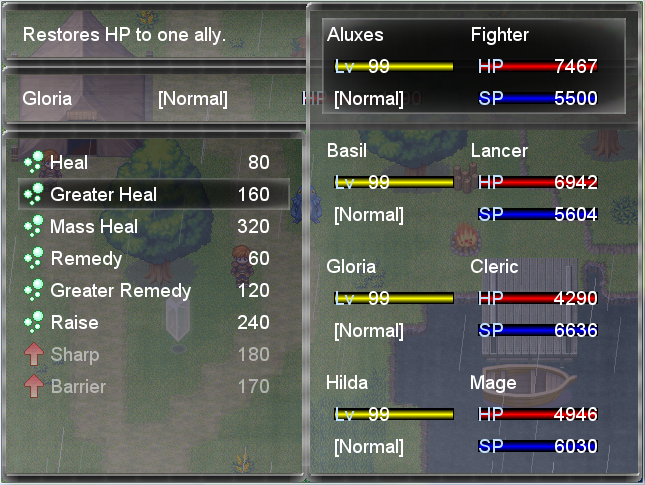 Demo
MiedaFire
Alternative Host
Script
http://docs.google.com/View?id=dgb5wg25_7dkg34qhh
Instructions
in script
Compatibility
This is a one scene CMS so it only modifies Scene_Menu. In other words it should be compatible with anything but other CMS's
Credits and Thanks
Ryex
WcW (Plug-In capability)
[hr]
Author's Notes
Enjoy!
NOTE: I (the author) do NOT provide support in this thread. I simply don't visit this forum often enough. another scripter may be able to offer help but if you need support from me please go here
http://forum.chaos-project.com/index.php?topic=2365.0