InputBox Script
Version: 2.0
By: Rafidelis
Introduction
This script creates an InputBox where the player can enter any text
using the keyboard, leaving the game more interactive.
Depending on your creativity, you can create several systems from the
script such as a system to cheat, change the name of the character etc. ..
Features
* Use the keyboard to type text
* Several methods to customize the InputBox
* While at least 1 letter is not entered, the User can not continue
* You can display the text entered in the InputBox in a common message.
New version 2.0:
* Changed the script input, to make the code lighter, fast and no lags.
* Added the option to enter symbols, as %(*&!@#) etc..
Screenshots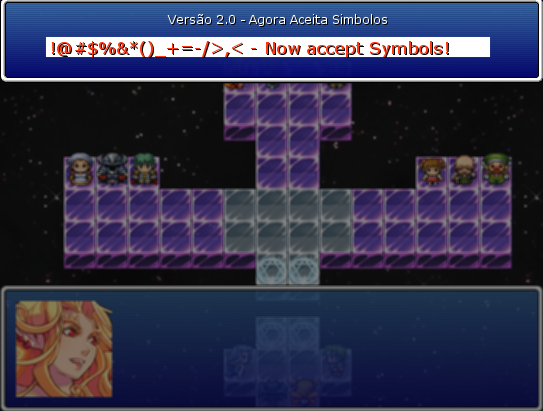 Terms and Conditions

- If you use this script, you do not have to include my name in credits, but I'd like you to give the deserved credits; D
- You can use this script on non-commercial games, if you want to use in some commercial game, please get in touch with me and we entered into an agreement.
- You can distribute / modify / edit this script, but can not withdraw the name of the author and not the link to the forum ReinoRpg.
- Enjoy D;