Now here is part two.
Sorry for the Delay.
To check the first tutorial click the link
http://www.rpgrevolution.com/forums/index....showtopic=13579
Now in the first tutorial we discussed about the different types of VX houses and also as promised the houses with balcony tutorial unfortunately I lost the special tileset I made so instead I made another tutorial for making a ruined village so lets begin with the normal phase.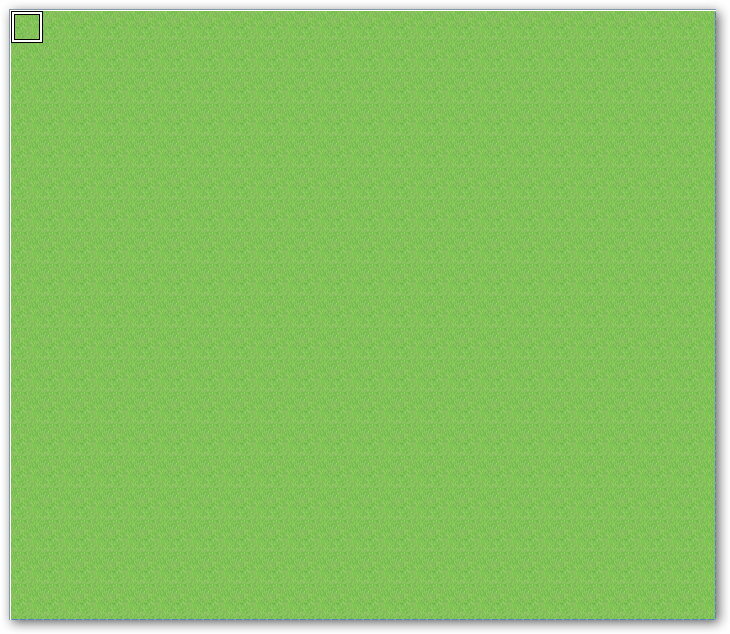 Next we place a river.
Now how do we place a bridge.Now look go to layer tileset B.And look for this.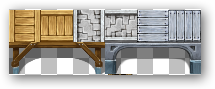 This is used for bridges and such.Now I chose the rock like bridge.
Now on the left side of the river we place this kind of house.Which is considered as a experiment type house.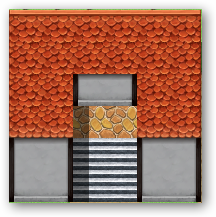 Now we add a building in the right side.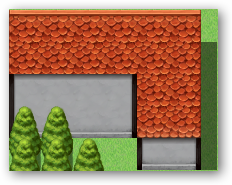 Now we will use this tile for somekind of dock.

Also we create a kind of farming grounds by using this type of tile.
Now here is the output if you use them all.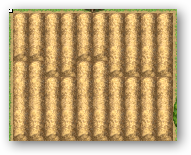 After that we add this tile which can be located in the Tileset layer B
We will then randomly add it to the farm tile.
First process
Randomly place it.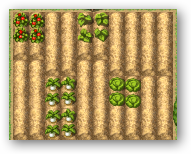 Final Process
Add some more and place the scarecrow on the center,side or whatever.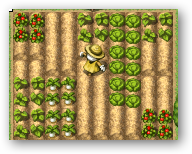 Now we place a tower like thing on the dock building.

This is the output of it.
Continue...
Now this is the current look of it all.Also I added another building on the lower left side.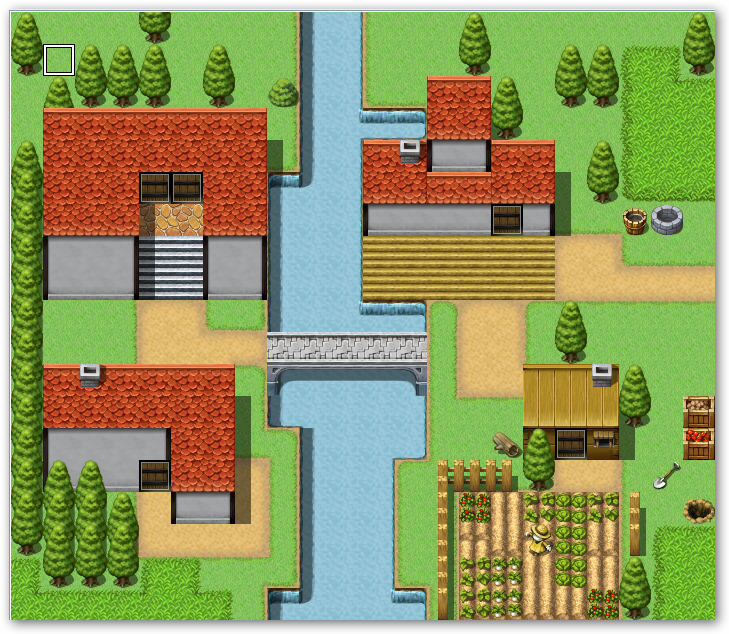 And added some fences.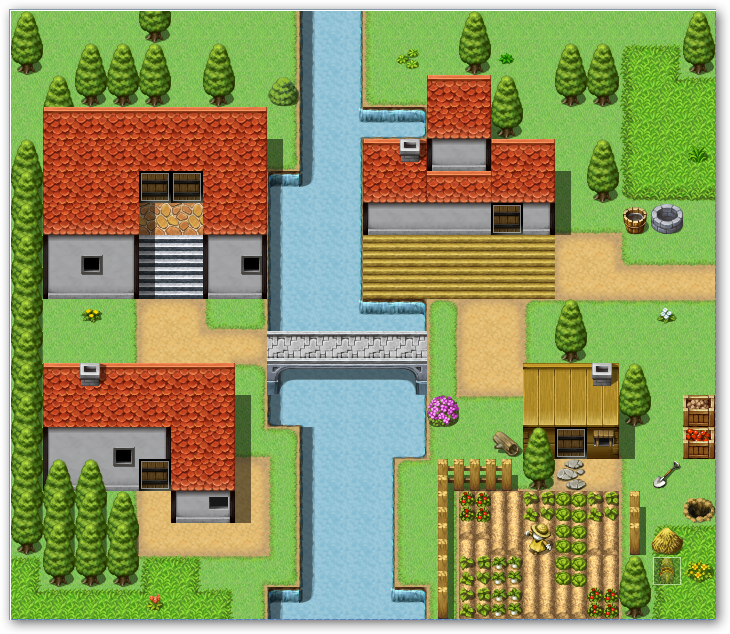 Here is the place where I put the final details.
And here is the finished product.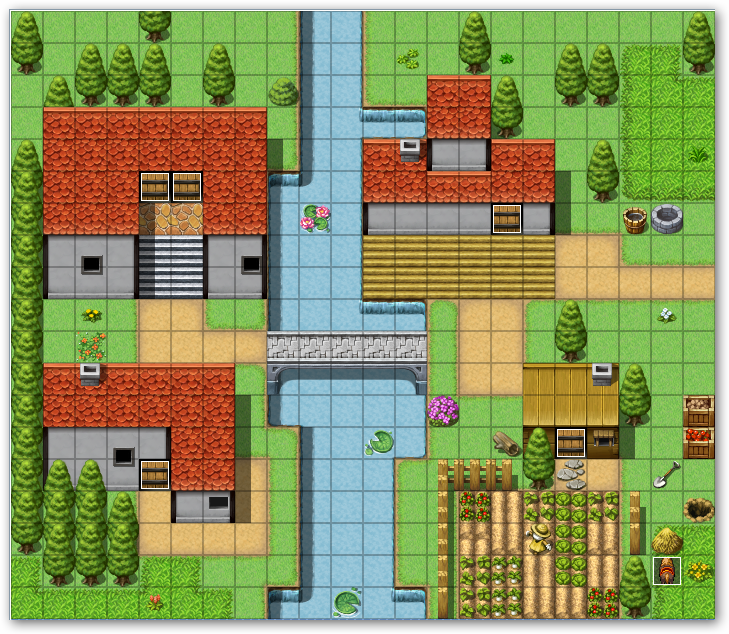 Now we will make a ruined kind of town.
We will use the tiles which look kind of old.For example this two.
Now I made a tower kind of building but notice that I used to types of house tile.
Now we add this type of tile to the roof.
And this to the front of it.
Along with the following too.

Now this is the output of what I did.
Now to get something like this you must try and visualize on how the town will look.
Now you can use the advantage of door animations to your advantage.

Now here is the output of it.